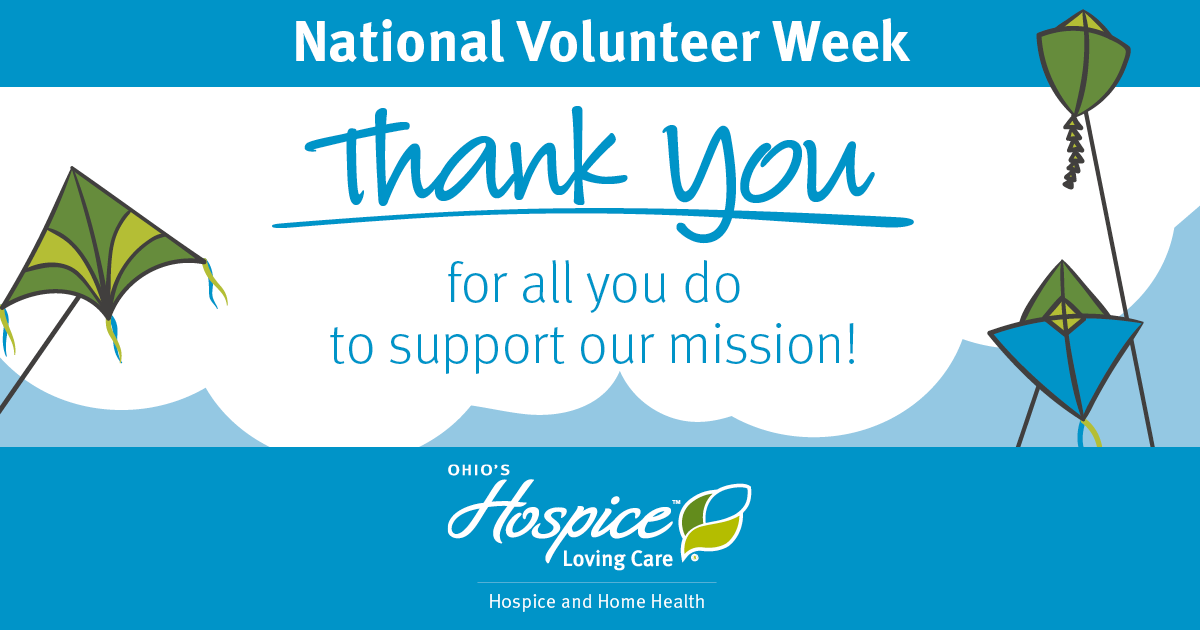 Ohio's Hospice Loving Care Honors Volunteers During National Volunteer Week
During National Volunteer Week, April 19-25, Ohio's Hospice Loving Care is recognizing its volunteers who make an impact on the lives of its patients and their families. In 2019, 37 volunteers served more than 1,100 hours and made 443 visits to patients.
"Our volunteers make a tremendous difference," said Annetta Dellinger, manager of volunteer services at Ohio's Hospice Loving Care. "They are all very passionate about what they do. They are excited to bring hope and care to each person. The joyful part of being a volunteer is doing something for someone who cannot give you anything back in return. They'll never forget how you made them feel."
Dellinger shared the story of a volunteer who visited a patient for a month and didn't think the patient understood what was going on or why she was there, but the volunteer would read to the patient and spend time. One day the volunteer was getting ready to leave and the patient thanked her, which was a special moment for her.
Though the volunteers have been limited in what they are able to do during COVID-19, they have found ways to stay connected to patients and help in new ways.
"Some are making face masks, which is a huge help," Dellinger said. "We also have volunteers calling patients to keep in touch with them."
This year's volunteer recognition theme is "Here's the Scoop," which is all about ice cream. The volunteer recognition event was postponed, but every volunteer will receive certificates and ice cream cartoons.
"The volunteers consider themselves family, and that's a really wonderful feeling," Dellinger said. "I love doing things for my volunteers, they are always so appreciative. I call them 'joy boosters' because they bring joy to patients' lives."
To learn how to become a volunteer, visit our website.