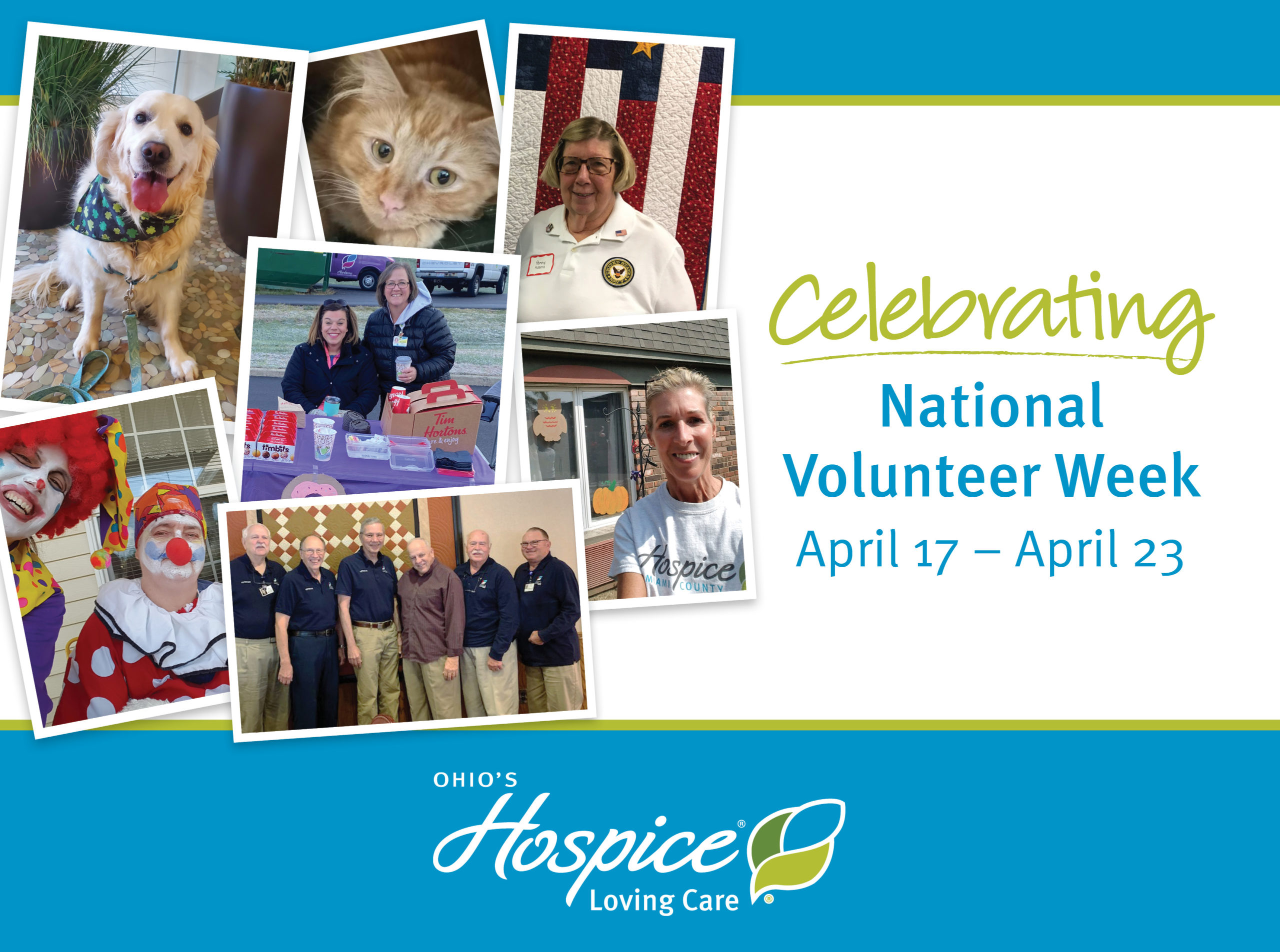 Ohio's Hospice Loving Care Recognizes Volunteers During National Volunteer Week
Ohio's Hospice Loving Care, an affiliate of Ohio's Hospice, is celebrating National Volunteer Week April 17-23. This week is an opportunity to recognize the impact our volunteers have on our not-for-profit organization and our patients facing a life-limiting illness or injury.
Volunteers provide a variety of services throughout the community including visits with patients, delivering supplies, assisting with office support, and making keepsake items for patients and families. In addition, Veteran volunteers are part of American Pride® Veteran Care by Ohio's Hospice, performing Veteran recognition ceremonies to honor the service of Veteran patients.
Thank you to our volunteers for their ongoing support for our mission. Volunteers are truly the heart of hospice care.
We invite you to read about some of our volunteers at Ohio's Hospice Loving Care and how they serve our mission.
Kay Carl has been a volunteer with Ohio's Hospice Loving Care for more than five years and visits patients where they call home. She fondly remembers her second patient who never wanted their visits to end.
Dee Greene has been volunteering with Ohio's Hospice Loving Care for over five years. She provides office support, visits patients, makes deliveries, helps with events, and visits with patients. Her favorite memory is knowing that she is helping to make life a little easier for someone.
Jeannette McCoinnell has been volunteering with Ohio's Hospice Loving Care for nearly six years after retiring from nursing. Before the pandemic, she visited patient homes and care facilities to sit with patients, talk with them, and provide companionship.
If you would like to learn more about volunteering, please visit: https://ohioshospicelovingcare.org/volunteer/