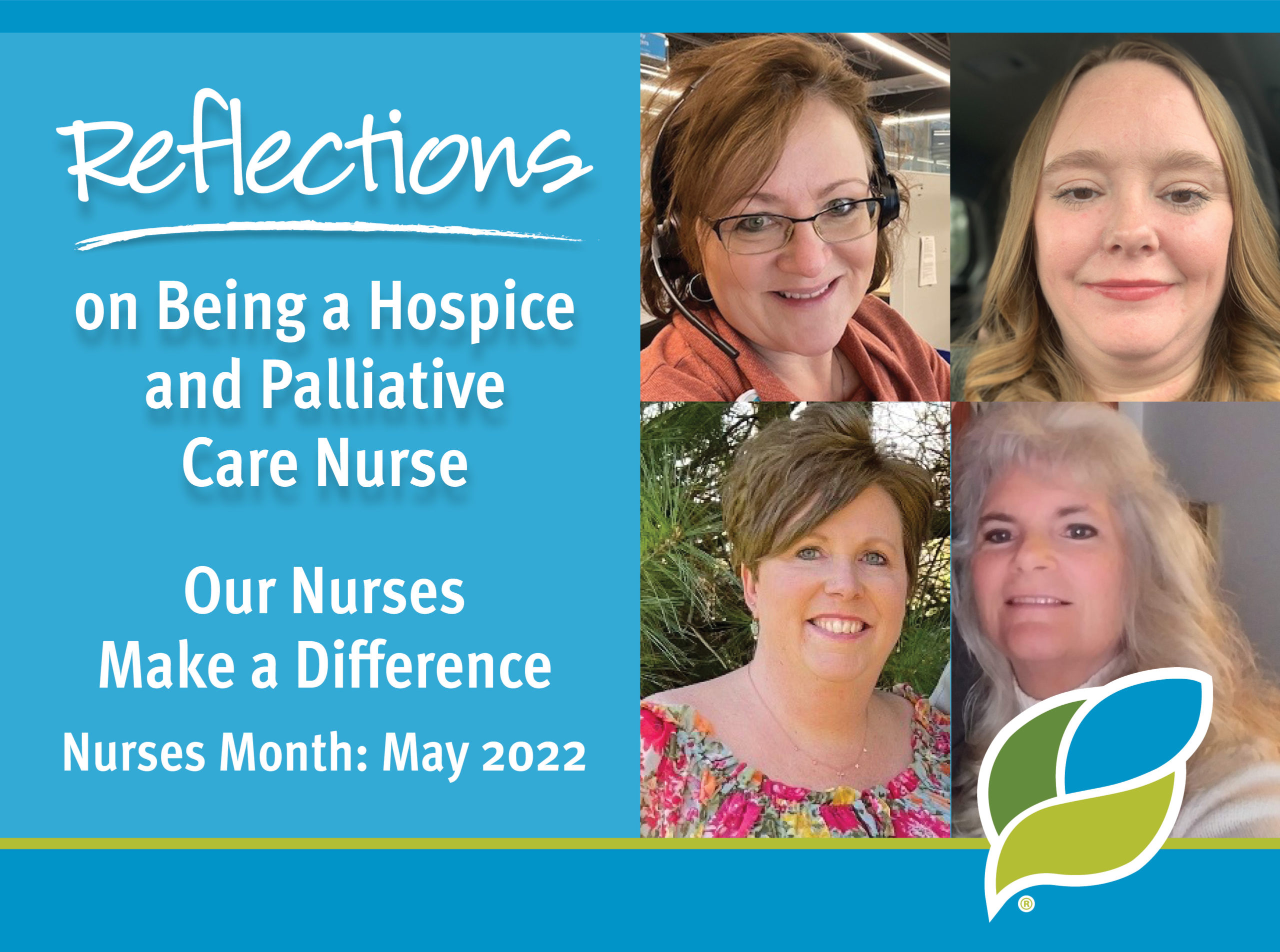 Reflections on Being a Hospice and Palliative Care Nurse
As we celebrate Nurses Month throughout the month of May, we are recognizing nurses for their commitment to the profession and for providing compassionate care and support to the patients they serve. We thank our nurses for their dedication to our mission to celebrate the lives of those we have the privilege of serving by providing superior care and superior services to each patient and family.
We invite you to read about one of our nurses at Ohio's Hospice Loving Care.
Whitney watched her grandmother go through cancer and receive hospice care. She felt a passion and a desire to take care of others as her grandmother was taken care of. She has many memories of her time as a nurse, but never forgets the impact and the smiles nurses put on patients. To Whitney, kindness means treating others how you would want to be treated.
Susan grew up with siblings who required a lot of medical care. She loved caring for and helping others, leading to her decision to become a nurse. She says that if she can make a positive difference in someone's life, then it was a good day. One of her favorite memories as a nurse is helping a hospice patient make a recorded Christmas book for her child before she passed shortly before Christmas. "We both cried after it was completed," she said. "I was able to help her make forever memories for her daughter."
Robynne became a nurse to help and care for others. To Robynne, kindness means showing mercy to others. One of her favorite memories is when she held the hand of a Holocaust survivor before she took her last breath. The patient explained the numbers on her arm and told her about her family. Another one of her favorite memories was when a patient was in excruciating pain and she had tried everything to help ease the pain, but with no success. She called in a chaplain and with the prayers offered up, the patient had a peaceful transition. Robynne said, "That was when I realized the dying process is also a spiritual process."
Ina finds joy and fulfillment in serving others. She became a nurse to lighten patients' discomfort and show kindness and love. To Ina, kindness means ministering to others with a focus on their needs, hopefully bringing them better peace and rest.
To learn more about Ohio's Hospice Loving Care, please visit: www.OhiosHospiceLovingCare.org