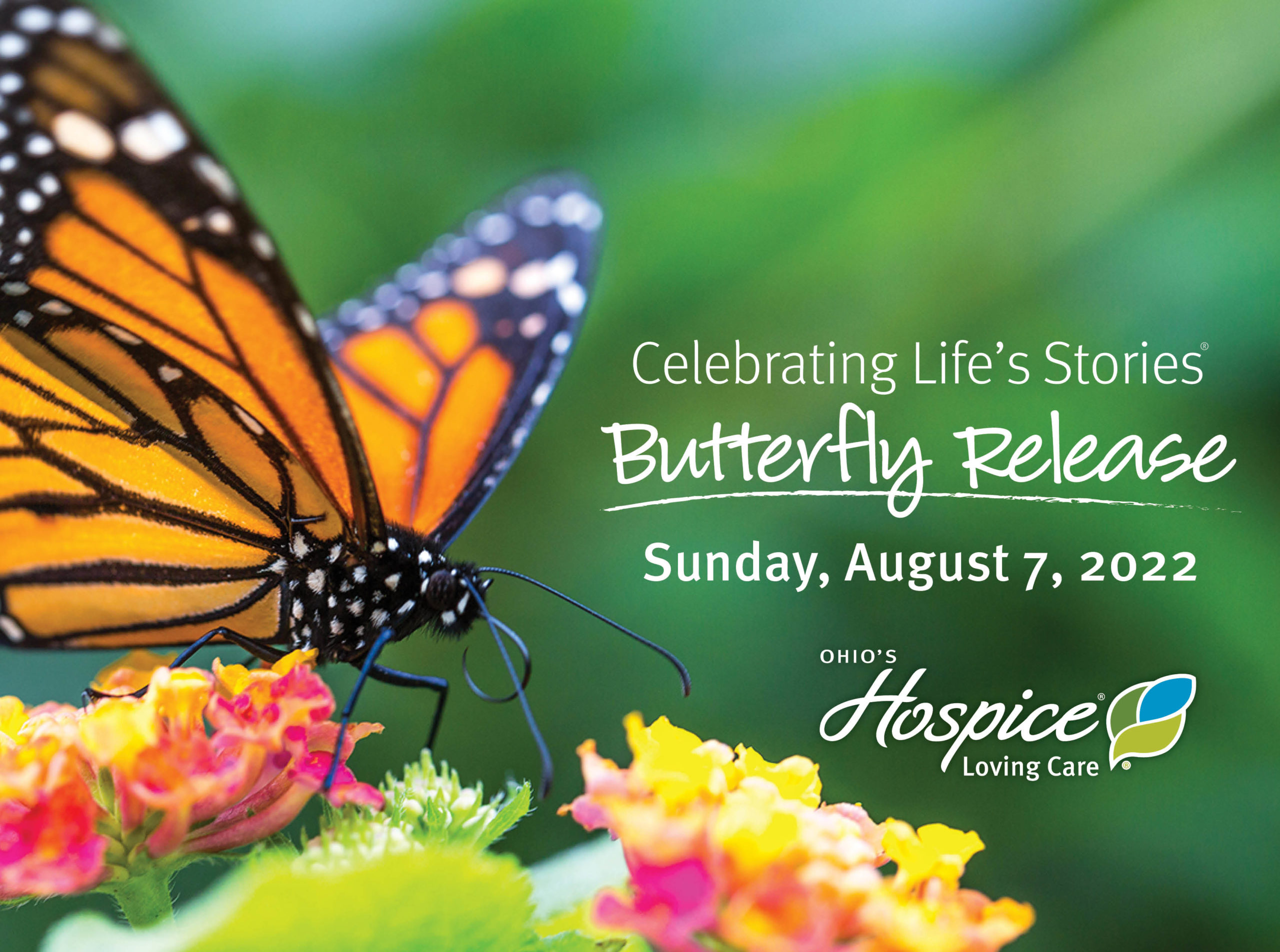 Ohio's Hospice Loving Care to Hold Butterfly Release on Aug. 7
As a way to remember and honor loved ones, Ohio's Hospice Loving Care will hold a Butterfly Release, on Sunday, Aug. 7, 2-4 pm. The Butterfly Release will be held at French Hen Farm (14458 Fladt Rd., Marysville, Ohio 43040.)  
At the conclusion of the event, participants will release live butterflies in memory of their loved ones. If you are unable to attend the event, the butterflies requested will be released on your behalf.
"Our butterfly release memorial service is a meaningful and beautiful way to remember and honor family members and friends who are no longer with us," said Andrea Baker, executive director of Ohio's Hospice Loving Care. "We are honored to offer the Butterfly Release to members of our community." 
All proceeds from this event support all bereavement services through Ohio's Hospice Loving Care's Pathways of HopeSM Grief Counseling Center. Pathways of Hope offers support to families and friends of hospice patients and anyone in the community who is grieving a loss.
Registration is required. Butterflies are $15 each. The deadline to register is Friday, July 22. Register online at: https://ohioshospicelovingcare.org/event/2022-ohios-hospice-loving-care-butterfly-release/ or call 740.788.1503 for more information. 
Ohio's Hospice Loving Care is an affiliate of Ohio's Hospice. Based in Marysville, Ohio's Hospice Loving Care began in 1993 as a grass-roots organization to provide hospice services to patients and their families in Union and Madison counties. The not-for-profit hospice helps patients to live with dignity, comfort and control by establishing goals for a better quality of life. The hospice team serves patients wherever the patient calls home, involving patients and family in choices and decisions.