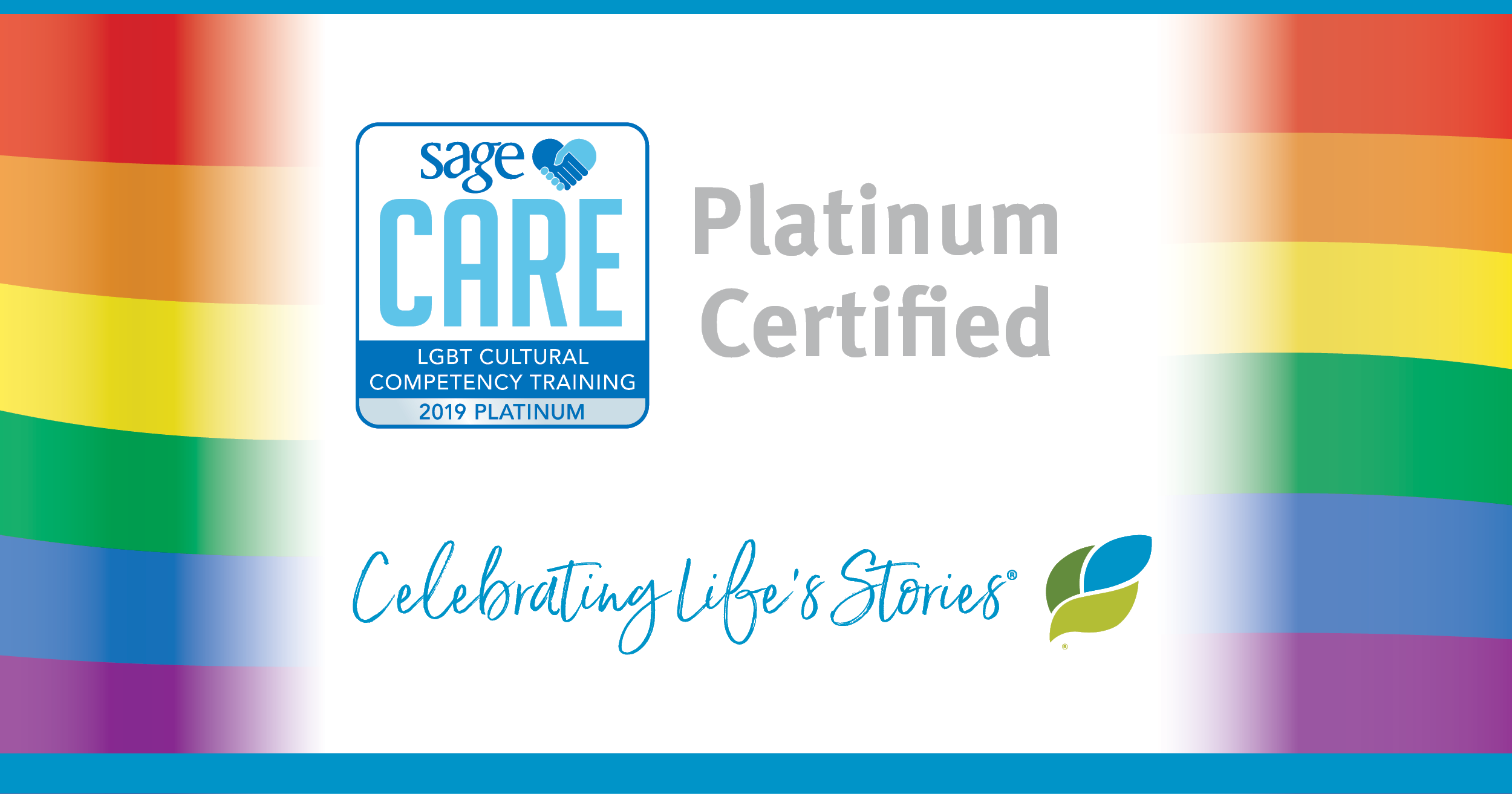 Ohio's Hospice Celebrates Pride Month Through #PrideInPlace
Through SAGECare training, Ohio's Hospice's care teams and leadership have the knowledge base, understanding and tools they need to ensure that the LGBTQ community feels welcome. Ohio's Hospice earned Platinum certification in 2019 through SAGECare, which provides training and consulting on LGBTQ aging issues to service providers.
This June, Ohio's Hospice and its affiliates, including Ohio's Hospice Loving Care, are joining SAGE, the largest and oldest nonprofit that advocates for LGBTQ older adults, in its celebration of Pride Month through #PrideInPlace, a virtual Pride campaign for 2020.  
The #PrideInPlace campaign celebrates Pride and the 50th anniversary of the first Pride March. Individuals can celebrate wherever they are, whether that's a physical location, a place in their lives, a place in their communities or a place in the history of the Pride movement.
During Pride Month, as part of SAGECare's 2020 #PrideInPlace activities, the community is encouraged to share their stories on social media of what they are doing to celebrate Pride Month.
"Ohio's Hospice is committed to LGBTQ inclusive hospice and palliative care," said Brandi Barlow, vice president of administration at Ohio's Hospice. "We are privileged to provide superior care and superior services to all of our patients and families, including those in the LGBTQ community."
For more information about SAGE #PrideInPlace, visit: https://www.sageusa.org/join-us-celebrate-pride-in-place/.