Your Donation Makes a Difference!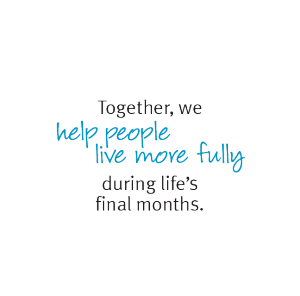 Donor dollars and community-based partners are essential to our ability to extend exceptional support services to patients and families.
Make a donation to ease the financial burden of a terminally ill patient. This donation can be made in remembrance of a loved one who has passed. All donors will receive a gift recognition letter.
If you have any questions or issues while filling out the online form below, please contact Ohio's Hospice Loving Care at 937.644.1928.
If you prefer to mail your donation, please make checks payable to Ohio's Hospice Loving Care, and mail to Ohio's Hospice Loving Care, 779 London Ave., Marysville, OH 43040. If your gift is in memory of or in honor of someone, please include a notation with the check.
Thank you in advance for your generous support!