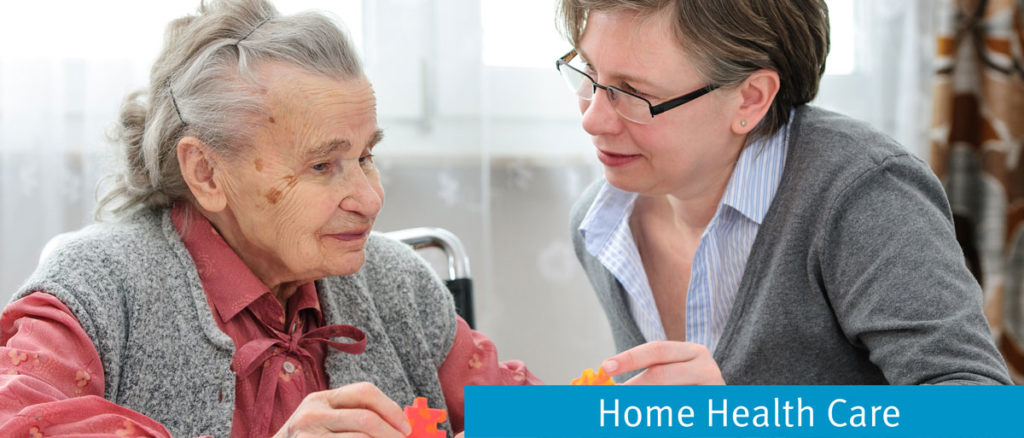 Nurses, aides and therapists provide in-home medical care to help patients return to normal activities. Ohio's Hospice Loving Care employs skilled professionals who are bonded and carefully screened. This is a comfort and reassurance for patients, family members and friends.
What is home health care?
A team of nurses and personal care specialists with specialized skills who provide in-home medical care and living assistance comprises the home health segment of Ohio's Hospice Loving Care. Their focus is helping the patients return to their routines. Home health care is physician-directed and staffed with professionals in several skill areas including nursing, medical social work and physical therapy.
Who is eligible for home health care?
Patients with a referral from physicians, hospitals or discharge planners are eligible for evaluation and subsequent care. Family members, clergy and patients themselves can request home health services. Ohio's Hospice Loving Care will contact the physician for an order before starting care.
Some patients may require skilled nursing care including assessment and monitoring of physical problems, IV therapy, wound care, blood draws, catheter care and help with medications and nutrition. Ohio's Hospice Loving Care provides this assistance for a time until patients can return to as normal function as possible.
Home health nurses can provide the same skills at the home as if patients were in a hospital. This is a sample of services provided:
Application and management of wound vac
Simple and complicated dressing changes
IV infusion
Ostomy care
Catheter removal and insertion
Medication management
A rehabilitation team includes an occupational therapist, speech therapist and physical therapist. The team helps restore functional abilities or prevent further disability. Home health aides also assist patients with bathing and personal care when needed.
Where is care provided?
Ohio's Hospice Loving Care prefers to provide home health care in private homes when possible. Care also can be provided in assisted living facilities.
What are the benefits of home health care?
With skilled nursing care provided in the home, there are fewer trips to doctors' offices and labs for services. This means less inconvenience and less stress on patients.
Patients recuperate in their own home, with familiar surroundings.
Family members are part of the recovery process and learn from home health staff how they can assist caring for the family members.
Home health staff uses home visits to help patients and others at home to understand the patients' condition, the disease process and ongoing care needed. This advice can prevent recurrent hospitalizations because those at home are better-informed of how they can help.
If patients eventually need hospice services, Ohio's Hospice Loving Care provides a seamless transition for patients and family members.
Who pays for home health care?
Medicare, Medicaid, and private insurance are third party sources of funds. Ohio's Hospice Loving Care works with all private insurance companies whether the agency is in or out of network to gain coverage for patients when possible